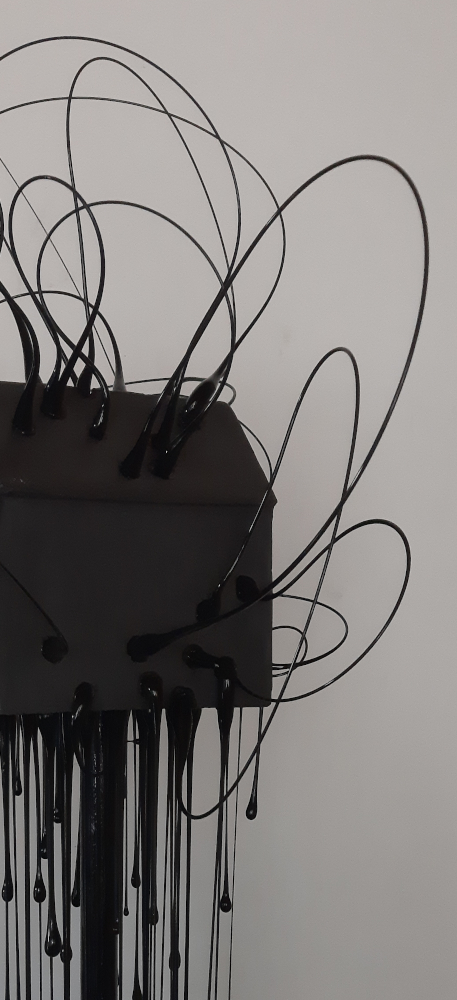 Avoir lieu d'être 1 / Luoghi existanciali (Les lieux existentiels) 
Glassweeks Venise

Exposition personnelle
Du 17/09/2022 au 25/09/2022
Commissaire de l'exposition / curator : Eliane Nagata
invitée par Ten Arts et Ici Venise, Julie Legrand présente pour la Glassweeks de Venise un ensemble d'oeuvres historiques et les premières oeuvres d'une nouvelle série intitulée "Avoir lieu d'être" ou Luoghi existanciali (Les lieux existentiels) en céramique et verre filé & soufflé.
Premier volet d'une trilogie d'expositions personnelles, Avoir lieu d être explore l'aura de ces 'moules psychologiques' que sont nos chambres, maisons et autres ateliers d'artistes, lieux de l'être et du faire qui nous permettent d'habiter le temps, ou comment, de ces habitations qui contiennent nos corps et offrent le repos et l'asile, l'esprit s'exhale, se libère et transforme le monde.
***
On the occasion of the International Year of Glass designated by the United Nations in 2022, The Venice Glass Week aims to be the most significant European initiative dedicated to art glass. Julie Legrand , with the support of Ten Arts et d'Ici Venise is exhibiting striking and personal works throughout the event and will be present on the opening night of Sept. 19.
From natural or manufactured objects, collected or shaped by the artist, such as the ceramics-glass in the new series , Julie Legrand reveals a secret life, a lifeblood that makes each thing a being in its own right. The glass that escapes from each source object transfigures these basic materials and appears as the expression of a new psyche in which the viewer can recognize his or her most intimate emotions.
www.theveniceglassweek.com
September 17 to 25, 2002

ICI Venise – Campo San Simeon Grande, Santa Croce 923, Rio Marin 30135 VENICE
www.icivenise.com

Curated BY : Eliane Nagata – Ten Arts – + 33 6 11 72 61 89 – ten.event@gmail.com – www.tenarts.net
COLLABORATOR: Martina Masini + 39 340 464 2497
HOURS: 10 a.m. > 12:30 p.m. – 3:30 p.m. > 7:30 p.m.
INAUGURATION EVENING : Sept. 19 5 > 9 p.m.